Natalie J. Ciarocco, Ph.D.
Lab at Monmouth University
Overview:
The Self and Identity Lab is currently investigating the role of self-regulation in interpersonal interactions. The lab also examines skill development in psychology majors as well as best practices in the teaching and learning of psychology. On occasion, the lab consults for corporations on large data analysis projects to help inform company practices. The lab provides undergraduates with hands-on opportunities to design, conduct, analyze, and disseminate research projects.
Location: Howard Hall 105B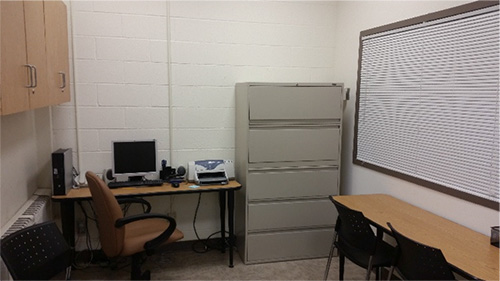 Current Research Assistants:
Kelly Faxon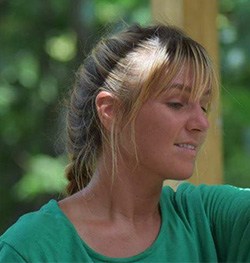 Kelly Faxon transferred to Monmouth University as a junior in September 2015 and has been a member of the Social Self and Identity Lab since January 2016. Kelly's extracurricular activities exhibit her dedication to the field of psychology. In addition to working in the lab, the now senior holds a Sensory and Consumer Insights internship at Symrise Inc., managed a summer research project running extensive analyses on data from Purpose Linked Consulting, Inc., and is the current president of Monmouth's chapter of Psi Chi Honor Society. Kelly also enjoys spending time each summer in the Dominican Republic building homes for those in need.
Harry Termyna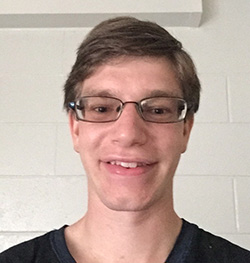 Harry is a Second year student at Monmouth University and is thrilled to have the opportunity to work in the Self and Identity Lab. He is also excited about being able to get a hands on experience along with the Research sequence which he just started this semester. Harry is also currently involved in many other activities on campus. He is a member of Phi Eta Sigma and the Residence Hall Association. He is also the Extracurricular Committee chair for the Honors School Association along with being a Resident Assistant in Beechwood Hall for the Office of Residential Life. Harry loves Psychology and wishes to get more involved within the Department during his time here. He hopes to work in the lab until the end of his senior year when he will also continue at Monmouth with the Five Year Masters program in Educational Counseling.
Mallory Inselberg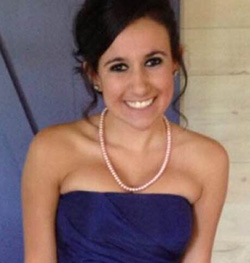 I am a senior at Monmouth University. I am a double major in Psychology and Political Science. I have been a member of the Social Self and Identity Lab since September 2015. I have been a member of Psi Chi International Honors Society in Psychology since March 2015. I have maintained an internship position at Neuropsychology Rehabilitation Services - Lifespan Counseling since January 2016. In addition to pursuing opportunities that can enhance my understanding and knowledge base of psychology, I enjoy spending time with my family and friends, and volunteering for the American Cancer Society at school and at home.
Alex Bleich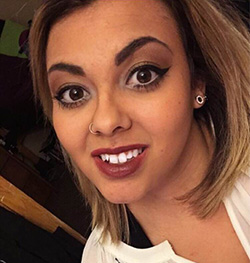 I am a senior at Monmouth University majoring in Psychology and double minoring in Biology and Sociology. I have been working in the Social Self and Identity Lab since September of 2015. Since my time at Monmouth, I have been a member of Phi Eta Sigma and held Vice Presidency of the Psychology Club. As well as been an active member of the Monmouth University Club Softball Team, where I am a pitcher and first baseman. I have also completed an internship at the Jersey Shore Dream Center, a nonprofit community outreach organization dedicated to helping members of the Jersey Shore community. After graduation, I plan on attending graduate school to pursue a career in Clinical Psychology.
Brielle Pontelandolfo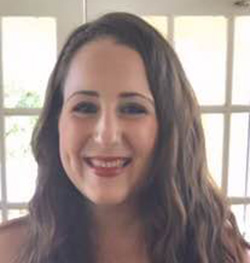 Brielle Pontelandolfo is a senior Psychology major at Monmouth University, minoring in Sociology. Brielle became a research assistant in September of 2016. She is involved on campus as the Secretary of the Psychology Club, a member of the Psi Chi International Honors Society in Psychology, as well as the Tau Sigma Transfer Student Honors Society. Brielle enjoyed her most recent internship at Mary's Place by the Sea. Her contribution to the women's healing of the mind, body, and soul was fulfilled by practicing her empathetic listening with the guests and having therapeutic coloring sessions. In the future she plans to maintain a similar helping profession utilizing art therapy. Brielle spends her spare time by volunteering and participating in Spartan obstacle course races, in order to stay healthy and inspire others to stay healthy as well.
Lab Alumni:
Krista Lucas - Recruiting Coordinator, Pyramid Consulting Group
Jayde Valosin - HRIS Administrator at Extensis
Jules Nestor - Graduate Student in Mental Health Counseling
Jessica Echevarria - Clinician, Adjunct Professor
Nicole (Bayles) Wilson - School Psychologist, Broward Country Schools, FL
~Lab Artifacts~
Ciarocco, N. J., Dinella, L. M., Hatchard, C. Y., & Valosin, J. (2016). Integrating professional development across the curriculum: An effectiveness study. Teaching of Psychology. doi: 10.1177/0098628316636217
Ciarocco, N. J., *Echevarria, J. & Lewandowski, G. W., Jr. (2012). Hungry for love: The influence of self-regulation on likelihood of infidelity. Journal of Social Psychology, 152, 1-14. doi: 10.1080/00224545.2011.555435
Ciarocco, N. J., Dinella, L. M., Hatchard, C. Y., Valosin, J. (January, 2016). The Effectiveness of a Modular Approach to Teaching Professional Development. Poster presented at the National Institute for the Teaching of Psychology (NITOP) Conference, St. Petersburg Beach, FL.
Ciarocco, N. J., & O'Dwyer, J.* (2015, February). Doing with others what you cannot do alone: The role of group support in self-control. Poster presented at the annual meeting of the Society for Personality and Social Psychology, Long Beach, CA.
*undergraduate research assistants